Mist
Tired of messy caulking installations? Using Color Rite's Mist product on silicone sealant beads, helps you do the clean up as you do the tooling. Over-spraying the caulk bead and the area within the proximity, helps to keep excess silicone from adhering to areas where silicone isn't wanted. Mist helps you save clean up time and energy. This handy Mist product is available in a 4 oz. accessory pack (*), quart spray bottles, and gallon refills.
* 4 oz. accessory pack includes: 4 oz. Mist spray bottle, Perfect Bead Tool, and detailed instructions for use.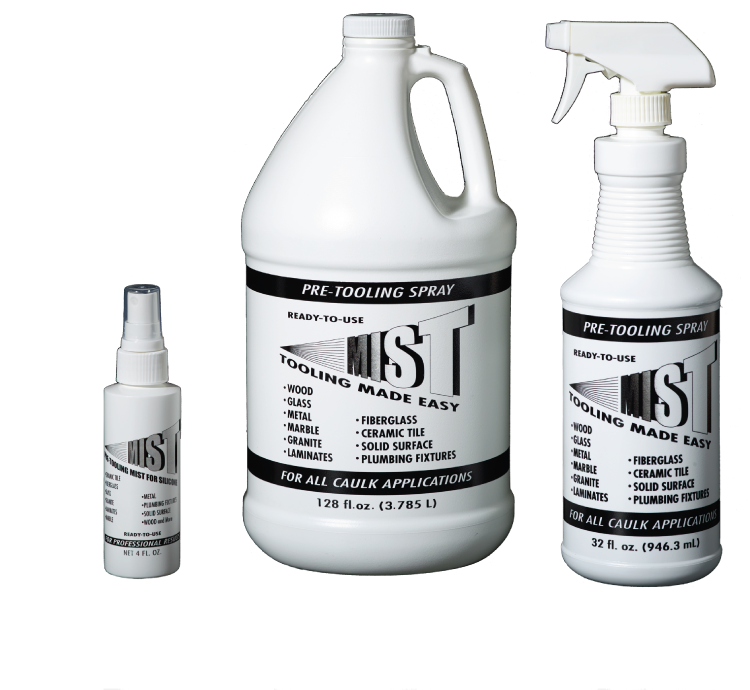 Perfect Bead Tool
Create the perfect bead with Color Rite's Perfect Bead Tool. This caulking tool is designed to leave the correct size caulk bead in both vertical and horizontal joints and seams. The corners of the bead tool are designed to leave a 1/8 x 1/8 inch bead of caulk. The sides of the tool have a squeegee design to keep clean up to a minimum. Make your jobs and your life easier with Color Rite Perfect Bead Tool. Now sold 1 at a time or in 10 packs.